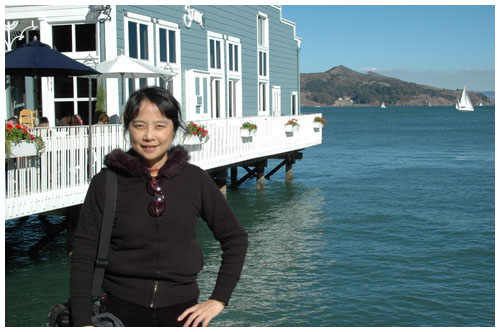 Wang, Yi is a realist artist equally comfortable painting or drawing figures, still-life or landscapes. She has been a professional artist for more than 30 years, first in her homeland in south China, and later here in the United States.

She graduated from the Guangdong Academy of Art and Design (1981); studied oil painting at the Guangzhou College of Art (1986-1989), then completed her study as a graduate student in the Oil Painting Department of the renowned Guangzhou Academy of Fine Art (1997-1999).

Now living in the United States California, Wang, Yi is a member of Oil Painters of America since 2001.
Exhibitions
Oil Painters of America Annual National Juried Exhibition:  Taos, MN USA 2003
Oil Painters of America Annual National Juried Exhibition:  Kirkland, WA USA 2004
World Peace Painting & Calligraphy Exhibition:  San Francisco, CA USA 2015
2015 Hong Kong Asian Art Biennial:  Hong Kong,China 2015
Hong Kong Oil Painting Competition Exhibition:  Hong Kong,China 2015